السَّلاَمُ عَلَيْكُمْ وَرَحْمَةُ اللهِ وَبَرَكَاتُهُ 
Assalaamu alaykum wa rahmatullahi wa barakatuhu,
(Peace and blessings be upon you)
In this Email:
---
1. [MCA] Eid Carnival and Bazaar August 26 3-7pm
Help us make this a successful event!
Join us for the Eid Carnival and Bazaar August 26 3-7pm.  Socialize and buy delicious food and enjoy the rides and activities.
To reserve a table at the bazaar click here.
To buy a wristband for unlimited rides and activities click here.
___________________________________________________
2
MCA-Youth Leadership Committee 
The MCA is recruiting for the 
MCA Youth Leadership Committee
 and would invite all who want to be involved.   This is a great opportunity to make an impact on the community while also being a part of a diverse team and being on a journey of self-improvement.   You help plan, organize and execute different types of programs based on the input from your team.  The main requirement is a time commitment and desire to uphold the vision of the MCA of deen, community and service.  Please fill out a simple 6 question application.  Applications will be reviewed and applicants will be interviewed for the position.  Deadline is 
August 10 11:59pm.
At the end of the year,  the participant will get a certificate of community serve and letter of recommendation that they can use for their professional development.
---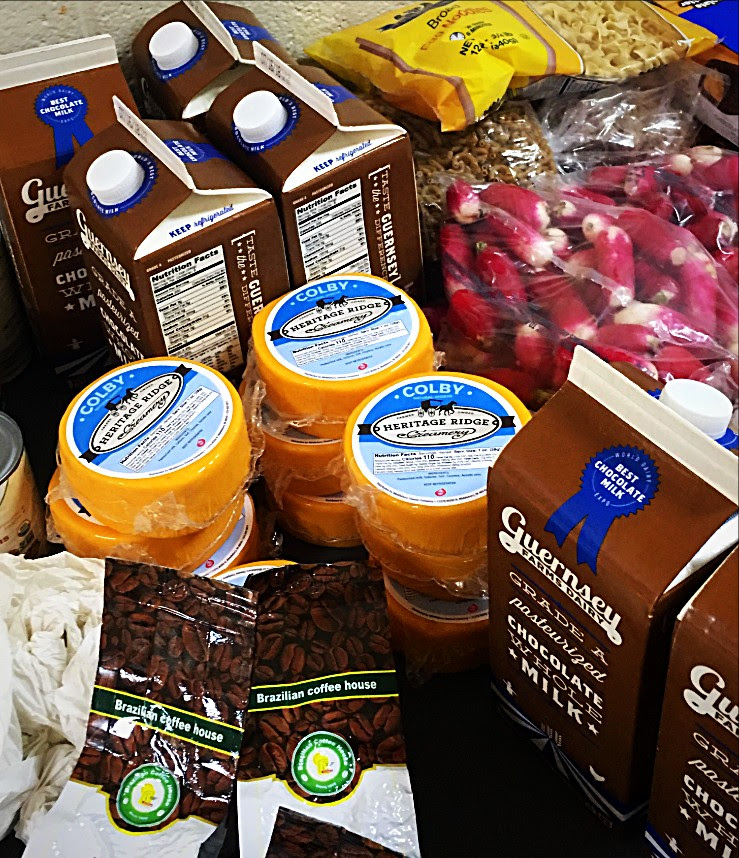 Free Food!
No ID Required * No Proof of Income Needed * Everyone is Welcome
WHEN: AUGUST 14, 2018 2PM-
5:30PM (WHILE SUPPLIES LAST)
WHERE: 2301 PLYMOUTH RD.
ANN ARBOR MI 48105 (MCA)
---
أحب الناس إلى الله أنفعهم
The most beloved of mankind to Allah is the one who benefits the people the most. (Tabrani)
1. Dawah Committee 
We are looking for brothers to visit the jail in Washtenaw county and help teach Islam to brothers who are in jail.  Please contact Br. Hussam: abushtayyh@gmail.com for more information.
2. Food Pantry
Volunteers are needed from 1:00 until 3:00 or 6:00 pm 2nd & 4th Tuesdays to assist in preparing the food for pickup and tending to it during distribution. Additional volunteers are needed to deliver food to those who are unable to attend due to a lack of transportation or a scheduling conflict.
Volunteers are welcome on a one time basis or regularly. Community service hours can be granted to those in need.
Please contact Sr. Susan for more information: 732-768-9803
---
1) 40 Nawawi Halaqah: Taught by Ustadah Jenn 2nd & 4th Saturdays 

3-5pm.

 THIS WILL RESUME IN SEPTEMBER.  THERE WILL BE NO CLASS IN AUGUST.
2) English Tafseer: **Starts Aug 8th*** Taught by Ustadah Shazia from 2pm every Wednesdays and content repeated at the same time on Sundays.
3) 
Tea Time
: 
August 18, 2018  2:30pm- 4:30pm
  "
Snacks, Sisterhood, and the Self" 
Babysitting will be provided.
Muslim Social Services (MSS) conducts free community support clinic 2 hours a week to those in emotional distress or need assistance with life transitions (such as a new job, moving to a new city, caretaking, new school, etc…)
The clinic is staffed by a Board Certified Counselor and Child Psychiatrist. The goal of this clinic is to provide assessment and can guide towards resources if further help is needed.